These general terms and conditions ("Terms") of the company Václav Stržínek, with its registered office at Drahanská 269/4, 68201 Vyškov-Dědice, Czech Republic, ID 04926196, registered in the trade register under sp. stamp registered at the MěÚ in Vyškov, e-mail vstrzinek(at)gmail.com, phone number +420775026559 ("We" or the "Seller") are regulated in accordance with the provisions of § 1751 paragraph 1 of Act No. 89/2012 Coll. , Civil Code, as amended ("Civil Code") mutual rights and obligations of You, as buyers, and Us, as sellers, arising in connection with or on the basis of a purchase contract ("Contract") concluded via the E-shop on the website https://www.historicpropellers.com
All information on the processing of your personal data is contained in the Personal Data Processing Policy, which can be found here: https://www.historicpropellers.com/privacy-policy
If you are not sure about the order, take a look at the page below. It includes a clear guideline on how to choose a propeller.
Via the website
When you choose the right prop, you can use the calculator which calculates the final price based on your configuration and which also serves as an order form. If you have a special request, don't forget to mention it in the notes.

Email us
If you would like to send a photograph or drawings of a propeller which you need to reproduce, or if you need anything from our aircraft engineering category, the best way is to describe your request by email.
We will confirm your Order as soon as possible after it has been delivered to Us with a message sent to your e-mail address entered in the Order. The confirmation will include a summary of the Order with the estimated delivery time if the Goods are not in stock. By confirming the Order, the Contract between Us and You is concluded. If you want to change the configuration after sending the Order, these changes are possible and are bound by confirmation via email from Us and You, including information about the final price.
In the event that an obviously incorrect Price is stated in the E-shop or in the Order, we are not obliged to deliver the Goods to you at this Price, even if you have received confirmation of the Order and therefore concluded the Contract. In such a situation, we will contact you immediately and send you an offer to conclude a new Contract in an amended form compared to the Order. In such a case, the new Contract is concluded at the moment when you confirm Our offer. In the event that the Contract is concluded, you are obligated to pay the Total Price, which we do not demand immediately.
The total price is including all fees established by law. We will require you to pay the Total Price after concluding the Contract and before handing over the Goods. We will send you payment information as soon as the Goods are ready for dispatch. You can pay the Total Price in the following ways:
By card online

.

In such a case, payment is made via the Comgate payment gateway, and the payment is governed by the terms of this payment gateway, which are available at: https://www.comgate.cz.

In case of payment by card online, the Total price is payable within seven days.

By bank transfer

, the total price is due within seven days.

By PayPal

, in this case we charge 5% on top of the total price, due to the extremely high transfer fee that PayPal applies.
When you file an order, we may ask you for a deposit. Otherwise, you will receive an invoice before shipping. If you have a custom request, we will obviously agree on a different method which is comfortable for you.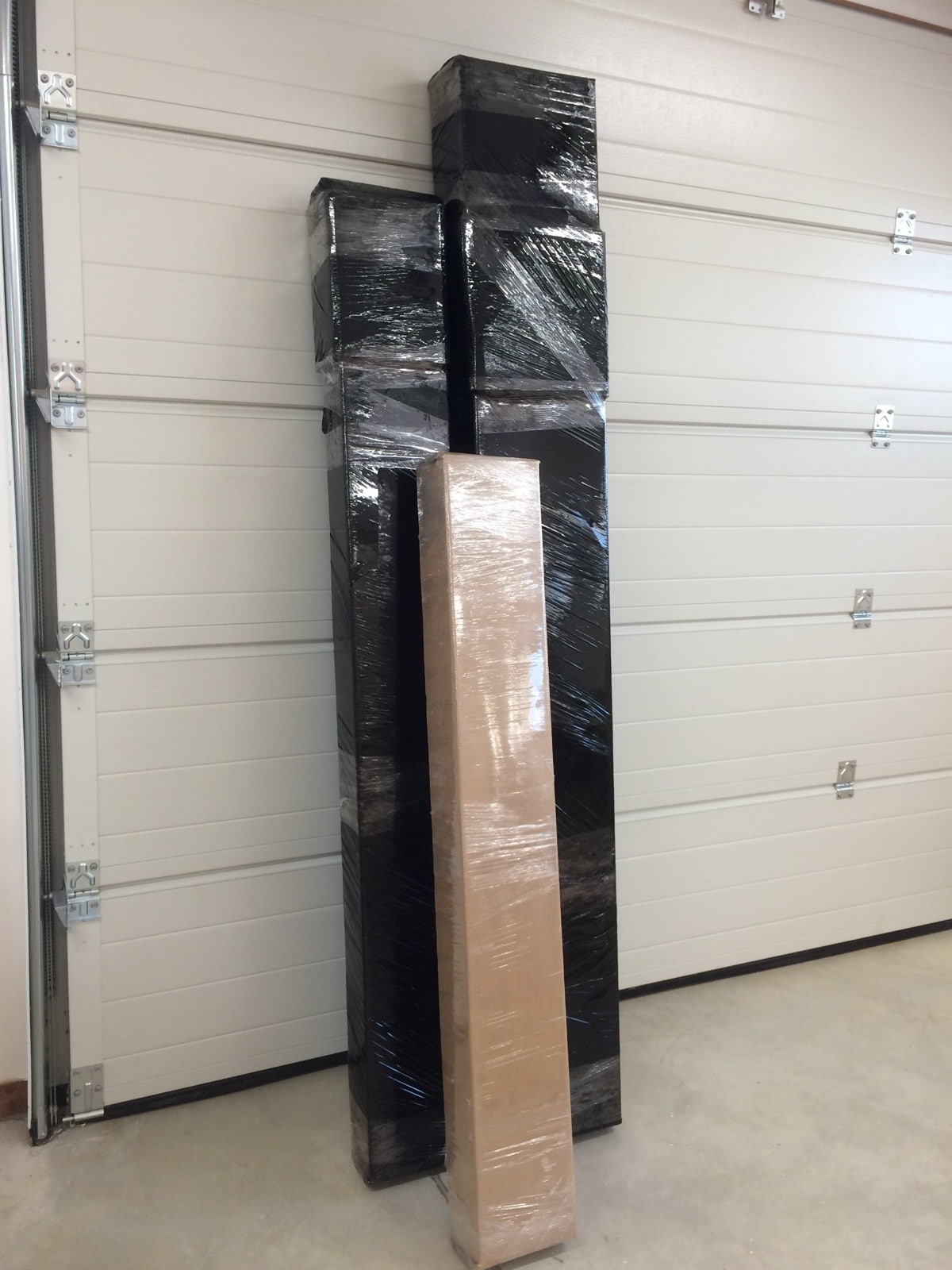 Lead time and delivery options
Some propellers may be in stock, pre-fabricated and some need to be manufactured. We will always inform you about the lead time.
If you have a term, if our prop is supposed to be a wedding gift for example, please let us know and we will adapt to your requirements.
Our propellers are shipped worldwide, it is a common procedure for us. However, if you would like to visit our shop personally, call us, we will buy a couple of beers and you will be very welcome!
As soon as you file an order, you will receive a calculation, including the shipping fee. We will never raise the shipping fee after the calculation is sent to you. Unless you will have a special request.
Every prop is carefully packed in polystyrene and a thick cardboard box.
When we ship the propeller to your address, you will always receive the box ID from us, so that you can track it on-line.
When the delivery-man knocks on your door
Even though our props are delivered untouched from 99%, we highly recommend checking the package before acceptance from the delivery-man. In case you suspect damage, open it in front of the delivery-man, take photos and write down a statement of damage.
The shipping fee is automatically calculated in the last step of the online form.
Even though it didn't happen us so far, there is a possibility that you may not be satisfied with the product. For whatever reason. In that case, a full refund within 20 working days is a matter of course.
The refund will be done directly via the payment gateway or via bank transfer.
In case of return, the customer is obliged to prepare the product for shipping the same way it was delivered to the customer within 14 days from delivery. We will arrange the rest and a shipping company will pick the packed up product.
A standard two-year warranty applies to all of our products. Our products are precision made of high quality materials and are supposed to server decades.
We are working hard to satisfy every customer on the planet.
Cell phone / WhatsUp
+420 775 026 559
company@historicpropellers.com
Václav Stržínek
VAT ID 04926196
Jesenského 4220/215
06901 Snina
Slovakia
Central Europe
Registered company since 2011
facebook.com/HistoricPropellers
Historic Propellers | © 2012 - 2023 . All rights reserved.