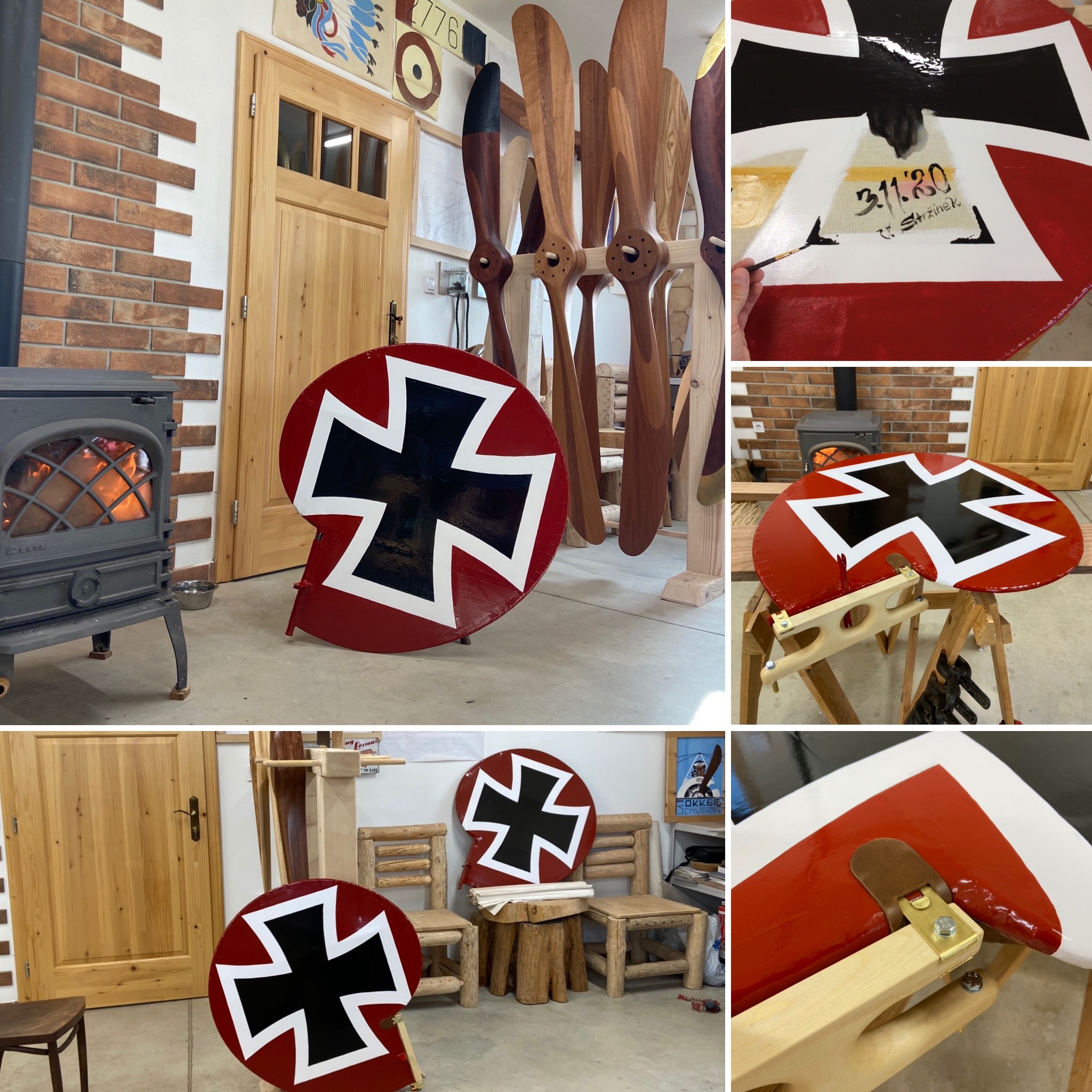 Fokker DR.I
Reproduction of rudder from aircraft no. 425/17
Jasta 11, Manfred von Richthofen
A Czech customer ordered a rudder in airworthy condition and a piece of linen fabric with serial number from the last Fokker Triplane flown by German ace, Richthofen in March 1918.
I obtained a drawing and the production could begin. The frame is welded of 11353 thin-walled tubes and covered with linen fabric. The fabric is stitched on the ribs and doped. I used this opportunity to build two rudders, while the second one will stay in my shop, next to Anthony Fokker's poster.
Rudder from Fokker DR.I no. 404/17
Jasta 2, Adolf von Tutschek
This rudder was shipped to the Netherlands in 2014. The customer asked me if I could make a reproduction that would look old, with weathering and patina.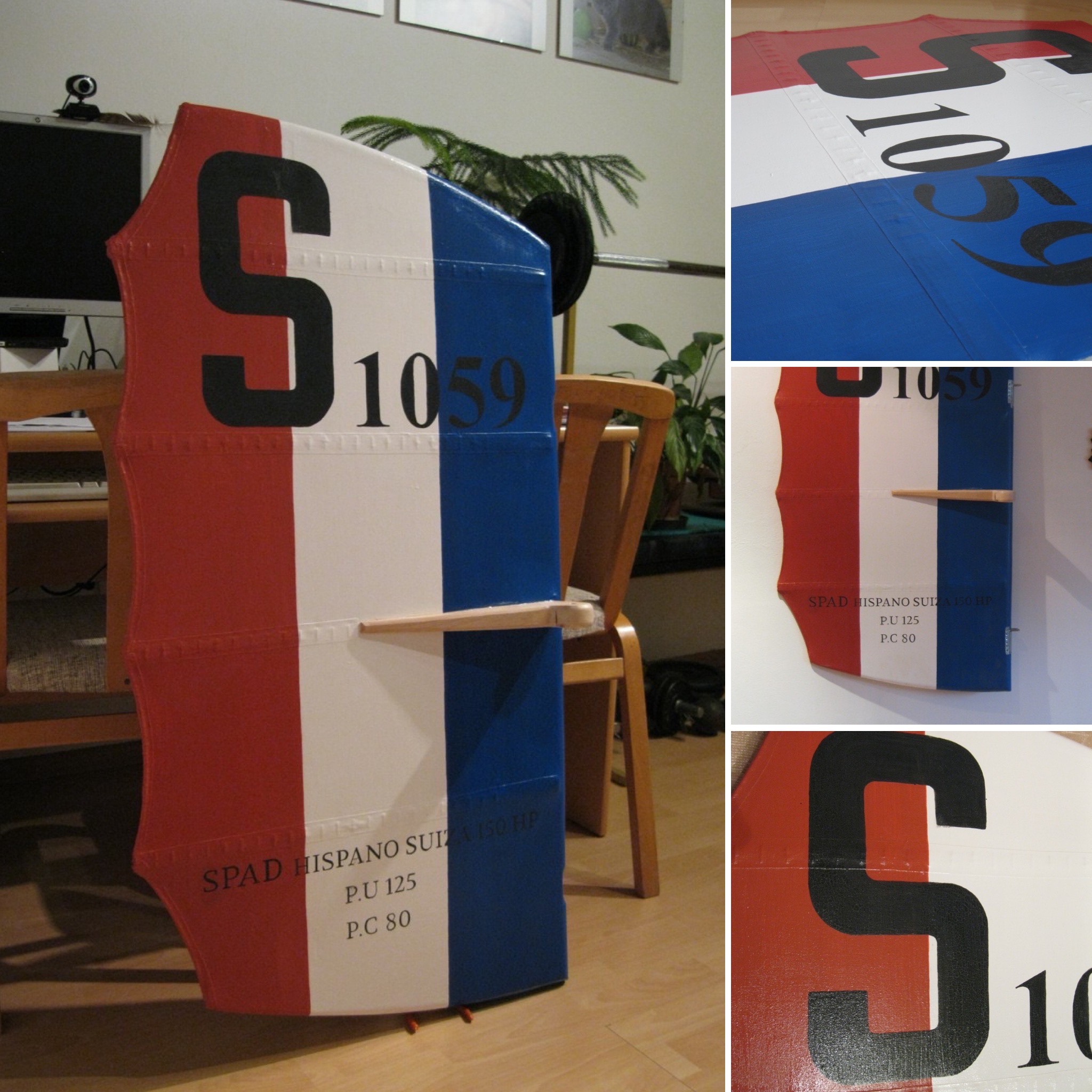 SPAD VII
Rudder from a French fighter aircraft no. 1059
Escadrille no.15, Paul Bergeron
It's an old project from 2013 when I was beginning with the propeller production. A French customer asked me to create a reproduction of Bergeron's rudder, with one side covered and the other revealed. The construction didn't have to be airworthy, so you can see that some compromises were done. Now I would build the rudder the same way it was made in 1917.
Rudder from Sopwith Camel
A Czech company ordered a Sopwith Camel propeller and the complete rudder with their name painted on the stabilizator.
Trophies
Various trophies that I made from 2011 until today. These are hand painted on a piece of linen fabric, on request from friends and customers.
Cell phone / WhatsUp
+420 775 026 559
company@historicpropellers.com
Václav Stržínek
VAT ID 04926196
Jesenského 4220/215
06901 Snina
Slovakia
Central Europe
Registered company since 2011
facebook.com/HistoricPropellers
Historic Propellers | © 2012 - 2023 . All rights reserved.